15 - 18 March - Paganella Ski Area
Rock the Bears - Paganella Music Festival
Related content
ROCK THE BEARS
Paganella Music Festival
15 to 18 March 2023
Dosson locality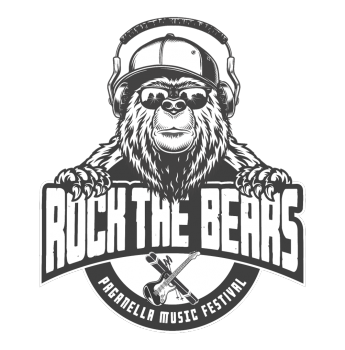 The first edition of the Rock The Bears - Paganella Music Festival will be a special winter week in which music will be the soundtrack for those who ski on the slopes of the Paganella ski area.
A prestigious location where bands will have the opportunity to meet a varied audience from all over Italy and many European locations. The stage will be in Dosson, a unique location: on the Paganella ski area with a spectacular view of the Brenta Dolomites!
An event that aims to promote the artistic growth of Trentino bands and the cultural exchange between emerging artists, creating an extraordinary musical experience for each individual band.
This edition will feature performances by 9 emerging bands from the rock (indie, alternative, pop rock, hard rock, prog, metal, etc.) and trend (pop, singer-songwriter, hip hop, blues, funk, folk, ethno, etc.) scene, and all possible 'declinations' across genres; with the participation as guests of established bands such as
REBEL ROOTZ, THE BASTARD SONS OF DIONISO, CATERINA CROPELLI, ZILIANI.
3 days in which the bands will perform live, on the three afternoon dates of 15/16/17 March starting at 1.30 p.m.
On each date the guest band will close the day.
The winning band will go on to the final, which will be held on Saturday 18 March 2023 from 1 pm;
the jury will be composed of industry insiders and supplemented by the vote of the audience present.
The band that will win first place in the final of the 1st edition of Rock The Bears - Paganella Music Festival will be able to produce an audio and video of one of their music singles at the MetròRec recording studio in Riva del Garda. The video clip of this single will be produced in the festival area and disseminated on all social and web channels.
Request information